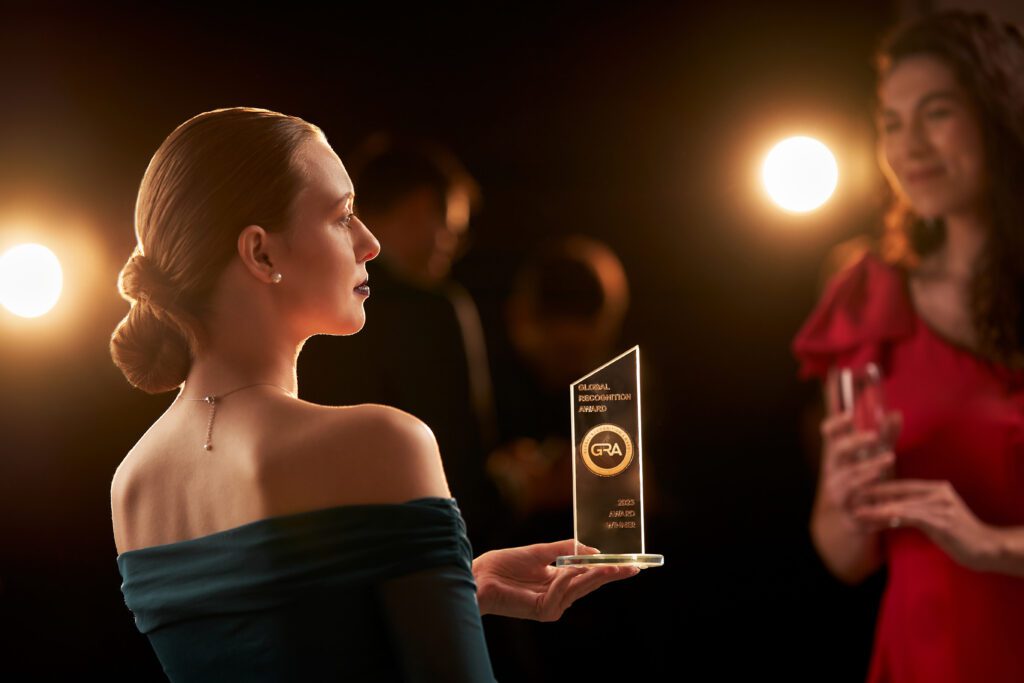 Global
recognition
Awards™

Get Your Business On The Global Stage
We celebrate outstanding achievement
Join the ranks of top performers and gain international recognition for your business or brand. Celebrate Your Business Achievements on a Global Stage with GRA
honoring those who go above and beyond 
Gain International Recognition
Global Recognition Awards™ provides businesses and individuals with the opportunity to gain global recognition for their achievements in the business sphere.
Stand Out from the Crowd
In today's competitive business landscape, it's essential to stand out from the crowd. By winning an award from Global Recognition Awards™, you can set yourself apart from your competitors and establish yourself as a leader in your field.
Inspire Your Team
Winning an award from Global Recognition Awards™ can do more than just recognize your individual accomplishments. It can also inspire your team to reach new heights and achieve greater success.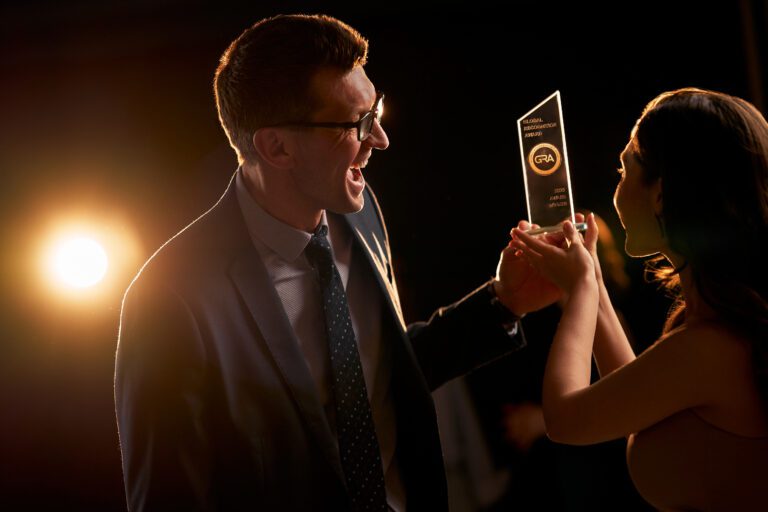 Gain Credibility and Trust
Winning an award from Global Recognition Awards™ can help you establish credibility and trust with your customers and partners. It shows that you have been recognized by industry experts and peers for your accomplishments and expertise. 
What Makes Global Recognition Awards™ Different?
Global Recognition Awards™ is the best business award competition in the industry.  This prestigious awards program recognizes businesses and individuals from all over the world for their exceptional achievements and contributions to their respective industries. 
Winning a Global Recognition Award can open doors and provide a competitive edge for your business. The recognition and prestige associated with this award can help your business stand out in a crowded market and attract new customers and partners.
Help you become a business leader in your field
This can be especially beneficial for small businesses that are just starting out and trying to establish themselves in a crowded market.
Increase networking opportunities
Many awards programs include events or ceremonies where winners have the opportunity to meet and connect with other successful business owners and industry leaders. These connections can lead to new partnerships and collaborations, which can help to grow the business.
Provide a boost in morale for small business owners and their employees
Recognition for their hard work and dedication can be a source of pride and motivation for the team, which can translate into increased productivity and success for the business.
Winning a business award can have a significant impact on the prospects of a small business
It can increase exposure, establish the business as a leader in its field, provide networking opportunities, and boost morale. All of these factors can contribute to the growth and success of a small business.
Global Recognition Awards Shine A Light On Your Hard Work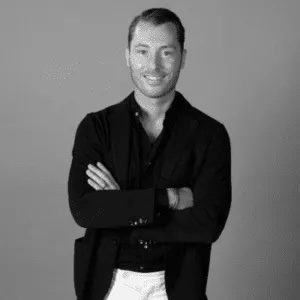 "As the Creative Director of Coco Republic, I am truly honored and humbled to receive the prestigious Global Recognition Award. This accolade not only signifies the hard work and dedication that our team at Coco Republic has put in over the years, but it also serves as a testament to our unwavering commitment to excellence in design, craftsmanship, and customer experience.
Our mission has always been to enrich lives with pieces that inspire an emotional connection, and this award validates that our approach is not only effective but deeply appreciated by our clients .
Anthony Spon-Smith
Coco Republic
"Winning this SMB award for innovation is a true testament to the dedication and hard work of our entire team. It inspires us to continue pushing the boundaries and finding new and creative solutions to the challenges facing our industry."
Paul Frank
Condess
IT'S YOUR TIME TO SHINE
We offer awards across over 26 different industry categories. See how you compare to others in your field and stand out from the crowd. Don't miss your chance to participate in the best business award competition out there
Ready to take your business to the next level?
Apply today and be a winner