The Global Recognition Awards™ is an awards competition that honors outstanding businesses and individuals around the world.
The Global Recognition Awards™ is a global awards program dedicated to recognizing small businesses and individuals who have made significant contributions to their field.
The program recognizes outstanding achievements in various categories, including customer service, sales, marketing, and more. The awards are open to all organizations – public and private, for-profit and non-profit, large and small – and submissions are judged by a panel of experts.
The awards are presented all year round, and winners are announced online and via news stories published on tier 1 news sites globally. The options for promotion are set out here. This awards competition offers several benefits, including increased brand awareness, recognition of achievements, and potential opportunities for media coverage.
The program's global reach provides a unique platform for businesses and individuals to gain recognition and credibility on an international level.
The Global Recognition Awards™ also provides a valuable networking opportunity, connecting like-minded individuals and businesses across different industries. Whether you're a small business owner or an individual entrepreneur, the Global Recognition Awards™ can help you achieve recognition and take your business or career to the next level.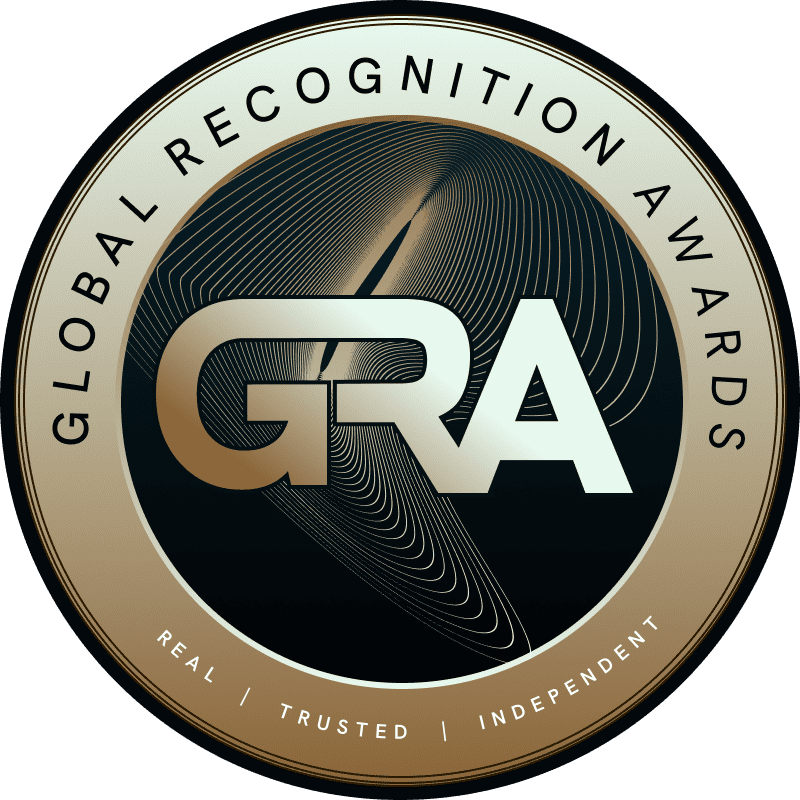 Global Recognition Award™
The Global Recognition Awards™ logo is Trademark protected.
In order to guard its reputation and effectiveness for all businesses using the logo, we reserve the right to withdraw authorisation of use of the logo by any business that alters the logo without permission, or demonstrates it no longer upholds the principle of quality customer service.

The logo is awarded to winners based on our methodology and businesses may only display the logo specifically dated for the year they entered and achieved. The logo must not be altered in any way without the prior permission of Global Recognition Awards™.
Ready to take your business to the next level?
Apply today and be a winner