"The World's Leading Business Awards Program" - Apple News
Why
enter the Global Recognition Awards™?
There are several reasons why a business might choose to enter a business award program: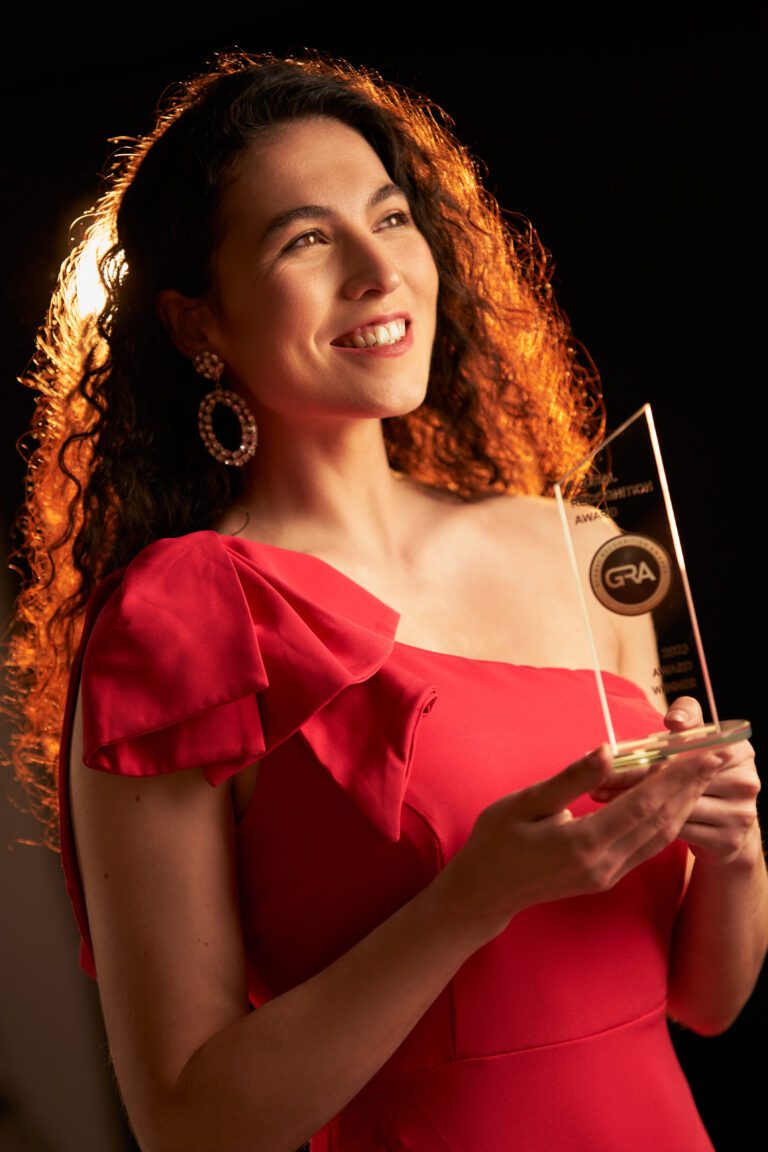 World's leading Awards Program
Welcome to the prestigious Global Recognition Awards™, the world's leading business awards program, celebrating the finest achievements in entrepreneurship, innovation, and corporate responsibility.
Our unwavering commitment to recognizing and honoring outstanding business practices has made us the gold standard in the industry. 
Only the world's leading win
With a rigorous evaluation process and an esteemed panel of international judges, we ensure that the accolades we bestow reflect the pinnacle of success, inspiring businesses worldwide to aspire for greatness and excel in their respective fields. 
Recognise your achievements
Winning a Global Recognition Award™ can boost team morale and provide recognition for employees' hard work and contribution to the business's success. 
Attract new opportunities
Entering the Global Recognition Awards can attract new opportunities, such as media coverage or partnerships. 
Marketing and PR opportunities
Winning a recognition award as a business can be an excellent marketing tool for a company.
Award-winning small businesses can see a 63% increase in income and a 39% growth in sales, while large companies also benefit, seeing a 48% increase in income and a 37% growth in sales according to studies online. Winning an award boosts a company's credibility and distinguishes it from competitors.
The award acts as a powerful and highly effective form of positioning, as it shows that a company is preeminent and rare, which naturally makes customers and prospects respect the company more and more inclined to do business with it.
Industry recognition
Winning a Global Recognition Award as a business can be a powerful tool in boosting industry recognition.
Firstly, awards provide third-party verification and credibility that demonstrate the legitimacy of a business and that they are innovative leaders in their community and beyond.
Winning business awards can help boost a company's profile and increase its awareness not only to consumers but also to potential partners such as suppliers, vendors, and investors.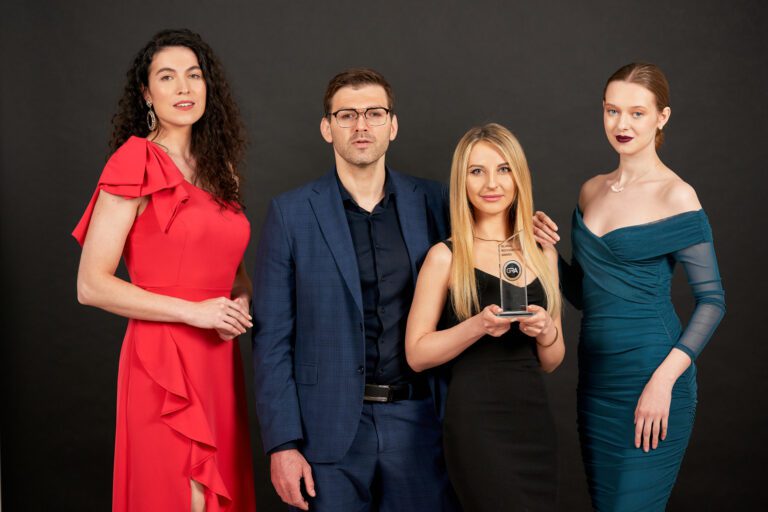 We also help you achieve visibility for your brand 
Winning a Global Recognition Award™ can open doors for a small business struggling to establish recognition and credibility in the marketplace and have a significant impact on its growth. Ready to take your business to the next level?
AT A GLANCE
We support businesses globally year on year in lots of ways, here's a bit about us as a glance.
This prestigious award recognizes businesses from all over the world for their exceptional achievements and contributions to their respective industries.
The Global Recognition Awards™ provide unparalleled exposure and networking opportunities, making it an essential event for businesses of all sizes.
Winning a Global Recognition Award can open doors and provide a competitive edge for your business. The recognition and prestige associated with this award can help your business stand out in a crowded market and attract new customers and partners.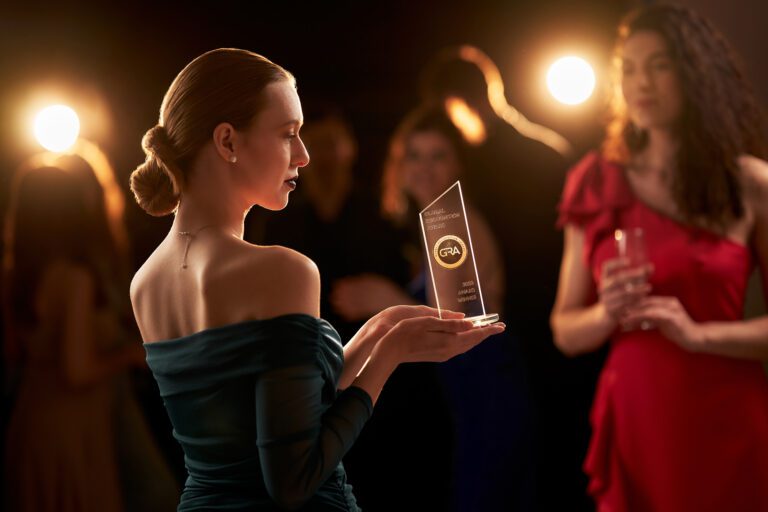 YEARS RECOGNISING REMARKABLE SERVICE
REMARKABLE BUSINESS ENTRIES
OBJECTIVE MEASUREMENT CRITERIA
WE RECOGNISE THE VALUE THAT RECOGNITION AWARDS CAN DELIVER
Increased exposure:
One of the main benefits of winning a Global Recognition Award™ for a small business is the increased exposure it can bring. Being awarded a Global Recognition Award™ can be accompanied by media coverage, which can help to spread the word about your business and its products or services.
Credibility and validation:
Small businesses may struggle to establish themselves as credible and reliable in the eyes of potential customers, especially if they are new to the market. Winning a Global Recognition Award™ can provide validation and credibility for the business and its products or services, which can help to attract new customers and partners.
Networking opportunities:
Many business award programs include events or ceremonies where winners have the opportunity to meet and connect with other successful business owners and industry leaders. These connections can be especially valuable for small businesses, as they may have fewer resources to develop their own networks.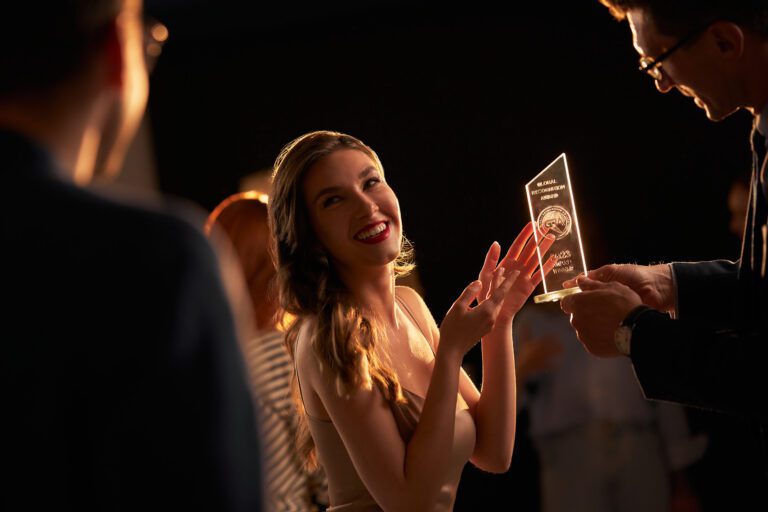 A Global Recognition Award™ can be used as a marketing and PR tool to help promote the business and its products or services. 
Overall, winning a business award can provide businesses with a range of benefits that can help to grow and support your success.
From increased exposure and credibility, to networking opportunities and employee morale, business awards can be a valuable tool for small businesses looking to succeed in a competitive marketplace.
Take your business to the next level
Apply today and be a winner
IT'S YOUR TIME TO SHINE
We offer awards across over a myriad of different industry categories. See how you compare to others in your field and stand out from the crowd