Charlotte Richards of Talismanco Property Celebrates Esteemed 2023 Global Recognition Award™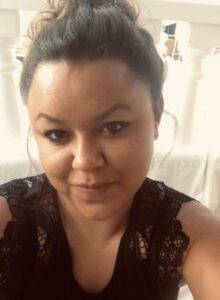 Talismanico Limited is thrilled to announce that it has been selected as a distinguished recipient of the 2023 Global Recognition Award. This prestigious accolade is a testament to the company's unparalleled performance in the luxury property and hotels market. With a remarkable 203% revenue growth, Talismanico Limited has ascended to the top echelons of the industry. Their incredible success is attributed to unique business strategies that have provided clients with profitable and secure investments, distinctly setting them apart from competitors.
Under the leadership of Managing Director Charlotte Richards, the company has flourished. Richards' unmatched business acumen, fluency in Spanish, and extensive connections have provided a unique edge. Known for her expertise in property investment and finance, she has left a significant mark in hot property regions such as Marbella and Alicante. Her entrepreneurial spirit and superior relationship-building skills have been instrumental in running three concurrent businesses in Spain and the UK. These commendable achievements have significantly contributed to Talismanico Limited securing the 2023 Global Recognition Award.
Despite facing intense competition, Talismanico Limited has impressively secured 60 high-valued clients since its inception. The company's groundbreaking strategy, centered on profits from secure investments, represents an innovative approach within the market. Such accomplishments underline the company's commitment to innovation and further solidify their claim to the 2023 Global Recognition Award.
Talismanico Limited's reputation extends across international borders. Recognized by industry leaders, credit underwriters, bank managers, investment specialists, hotel investors, and renowned entities like Sotheby's International and Beverly Hills entrepreneurs, their accomplishments clearly indicate the substantial impact they have had in the finance and investment sector. This international recognition further underscores why Talismanico Limited is a deserving recipient of the 2023 Global Recognition Award.
In conclusion, Talismanico Limited stands as an exemplary choice for the 2023 Global Recognition Award. Their dedication to exceptional services, their prosperity in the face of fierce competition, and their continuous pursuit of innovative solutions mark them as a deserving recipient of this global accolade. Their achievement is a vivid testament to their hard work, professionalism, and inventive business acumen, setting a high standard for others in the industry.