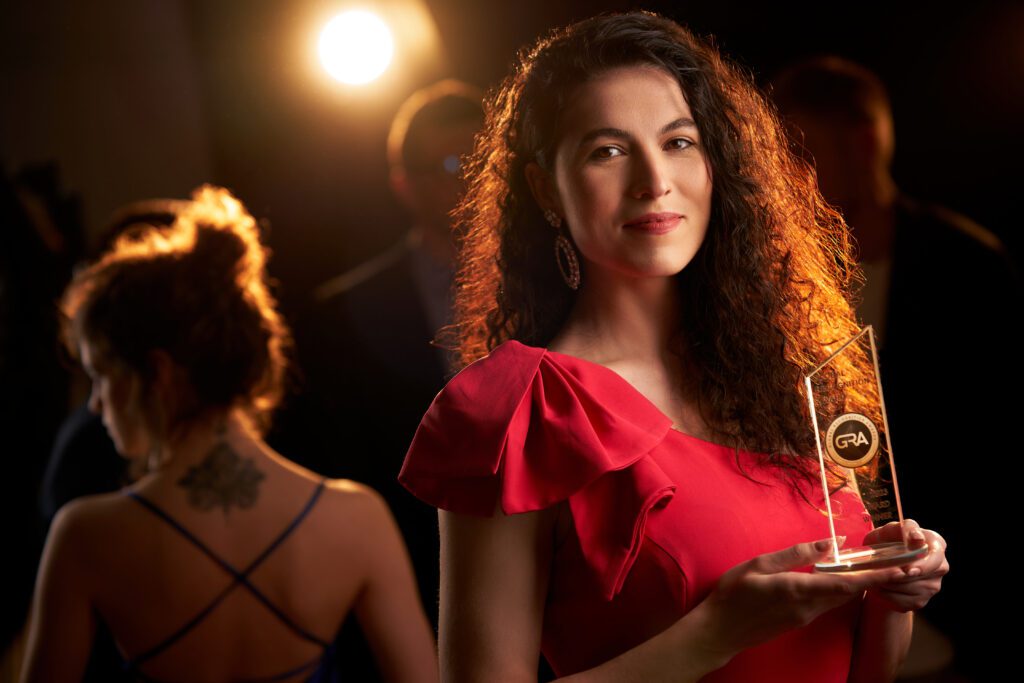 In a world where every entrepreneur is vying for the spotlight, best business awards are not just a feather in the cap; they're a veritable crown. These accolades serve as a testament to a company's excellence, offering more than just bragging rights. They provide a platform for networking, mentorship, and even financial rewards.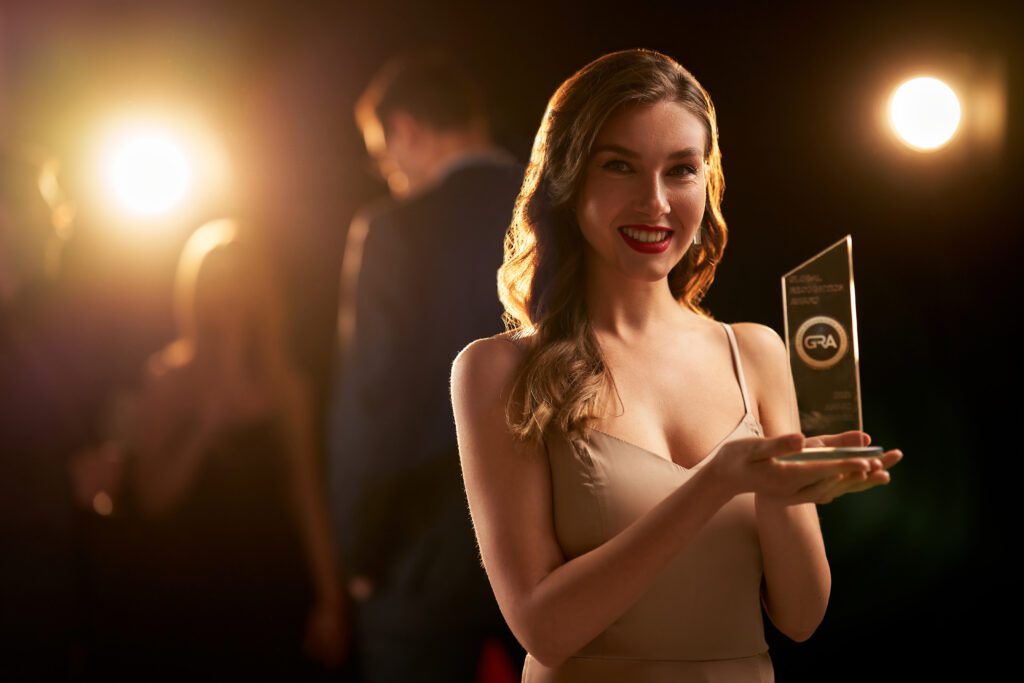 Why Business Awards Matter
In the grand scheme of things, business awards serve as a benchmark for excellence across various industries. They offer more than just a trophy; they provide a platform for networking, mentorship, and even financial rewards.
Credibility Boost
Winning an award adds a layer of trust and credibility to your business. As Jethro Sparks, CEO at Global Recognition Awards, aptly puts it, "An award is more than a piece of metal or a certificate; it's a validation of your hard work and a sign of your excellence."
Networking Opportunities
Awards ceremonies are often star-studded events with industry leaders and potential partners in attendance. Winning or even just participating can open doors to new opportunities and collaborations.
Employee Morale and Retention
The recognition from an award can boost team spirit and attract talent. Employees feel proud to be part of an award-winning team, which in turn increases retention rates.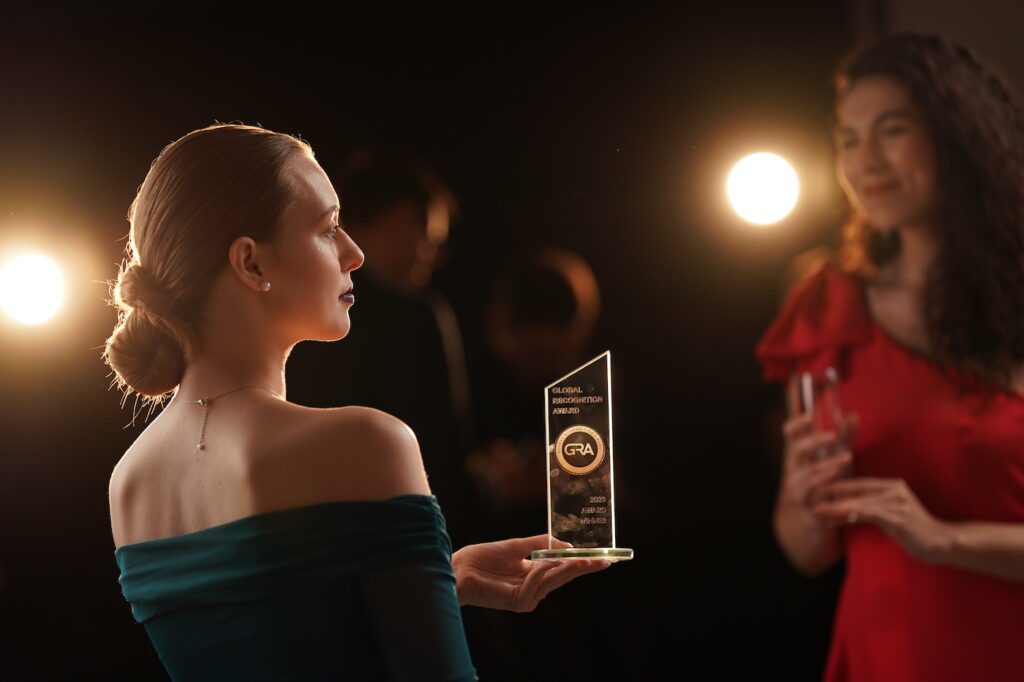 Types of Business Awards to Consider
When it comes to business awards, one size does not fit all. Entrepreneurs should consider entering awards that align with their industry, goals, and values.
Industry-Specific Awards
These are awards tailored for specific industries like tech, healthcare, and more.
Examples and Deadlines
Tech: The Crunchies Awards; Deadline: November 15, 2023
Healthcare: The MedTech Awards; Deadline: September 30, 2023
Innovation Awards
These awards recognize groundbreaking ideas and products. Winning can provide a significant boost to your company's profile and attract investment.
Sustainability and Social Responsibility Awards
A focus on eco-friendly practices and social impact is more important than ever. Awards in this category recognize companies that are making a difference.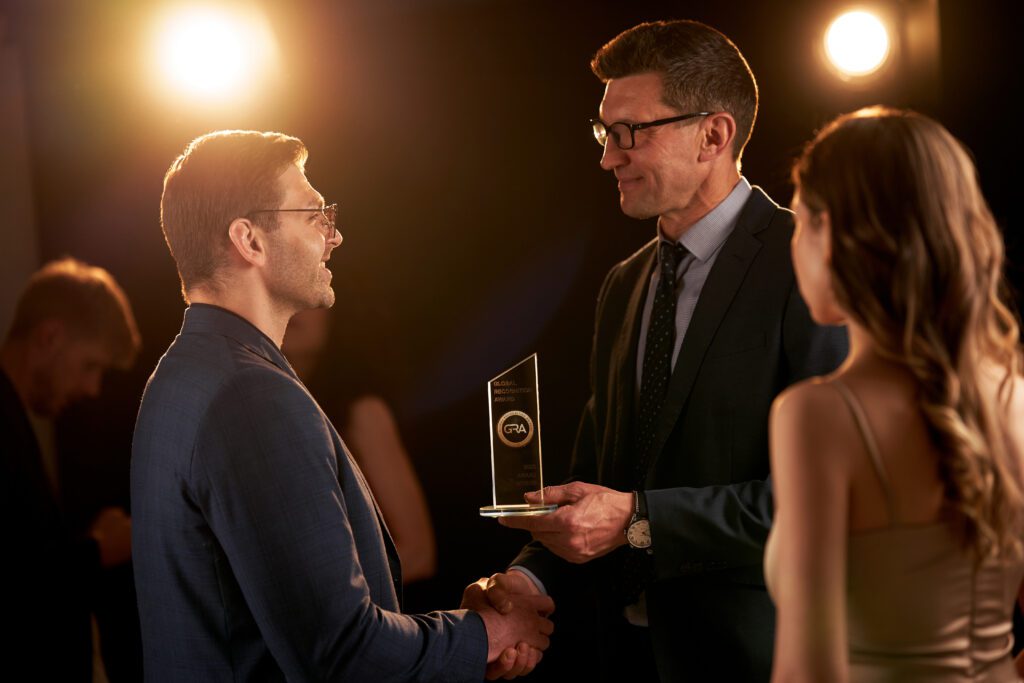 The Entry Process: A Step-by-Step Guide
Entering a business award is not as simple as filling out a form and waiting for the trophy to arrive. It's a meticulous process that requires careful planning, attention to detail, and a deep understanding of what the awarding body is looking for.
Eligibility Criteria
Before you even think about applying, make sure you meet the eligibility criteria. Most awards have specific requirements based on industry, revenue, or years in operation. Failing to meet these criteria can result in immediate disqualification, wasting both time and resources.
Application Process
The application process is often multi-faceted, involving not just a form but also supporting documents that showcase your achievements.
Common Mistakes to Avoid
Ignoring Guidelines: Always read the application guidelines carefully. Ignoring them can result in disqualification.
Last-Minute Rush: Procrastination can lead to mistakes. Start the application process well in advance of the deadline.
Overconfidence: Don't assume your business will speak for itself. Make sure to showcase your achievements effectively.
Preparing for Interviews and Presentations
Some awards require finalists to participate in interviews or give presentations. Preparation is key. Know your business inside out and be ready to answer questions or provide additional information.

Top 10 Business Awards Programs Globally in 2023
Award Name
Pros
Cons
Global Recognition Awards

– Celebrates diverse sectors

– Unique selection methodology

– Gained prominence quickly

– Relatively new, less historical prestige
The Crunchies Awards

– Focused on tech startups

– Comprehensive categories

– Leads to venture capital funding

– Limited to technology sector
Ernst & Young Entrepreneur of the Year

– Prestigious accolade

– 30+ years history

– Networking opportunities

– Highly competitive
The Stevie Awards

– Versatile categories

– International recognition

– Glamorous trophy

– May require entry fees
Inc. 5000 List

– Indicator of growth and profitability

– Increases investor interest

– Annual publication

– Limited to U.S. companies
Fast Company's Most Innovative Companies

– Honors industry disruptors

– Platform for groundbreaking ideas

– Opens doors to partnerships

– Focused on innovation, not all companies may qualify
The Webby Awards

– "Oscars of the Internet"

– Boosts user engagement and brand visibility

– Limited to digital innovation
The Fortune Global 500

– Definitive ranking by revenue

– Unparalleled prestige

– Increases investor and consumer confidence

– Not an award, no trophy or ceremony
The Queen's Awards for Enterprise

– International recognition

– Royal reception

– Use of Queen's emblem in marketing

– UK-based, may not be relevant globally
The International Business Excellence Awards

– Recognizes business excellence globally

– Significant media exposure

– Networking opportunities

– May require entry fees
Global Recognition Awards
While there are numerous awards out there, few offer the comprehensive benefits and recognition that Global Recognition Awards provide. This award is designed to catapult your business into the limelight.
Why Choose Global Recognition Awards
Global Recognition Awards is not just another accolade; it's a ticket to global recognition. With a focus on innovation, sustainability, and business excellence, it offers winners a unique platform to showcase their achievements.
How to Apply
Applying for Global Recognition Awards is a straightforward process. Visit our website, fill out the application form, and submit the required documents. Our panel of experts will review each application meticulously, ensuring that only the most deserving businesses are recognized.
The journey to winning a business award can be arduous, but the rewards are well worth the effort. From understanding eligibility criteria to navigating the application process and preparing for interviews, each step is crucial. And while there are numerous awards to choose from, Global Recognition Awards stands out for its focus on innovation, sustainability, and overall business excellence. With testimonials from previous winners attesting to its transformative impact, it's an opportunity no ambitious entrepreneur should miss. So why wait? Take the first step towards global recognition and unparalleled success by applying for Global Recognition Awards today.