Narasimha Rao Konangi Wins a 2023 Global Recognition Award™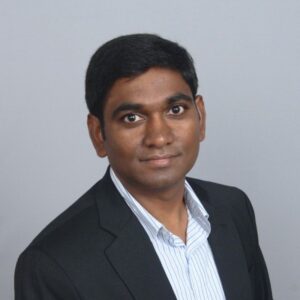 In the world of technology, where relentless innovation often serves as the measuring stick of success, few entities have left a mark as distinct and momentous as Macy's, under the stewardship of Narasimha Rao Konangi. 
The entity's dedication to innovation and overall performance has been crowned with the 2023 Global Recognition AwardsTM  – a testament to their noteworthy imprint on the business and tech landscapes.
Konangi, a seasoned technical captain with over 18 years of industry experience, is renowned for his passionate devotion and meticulous attention to detail. His indelible contributions to the technology giant have been instrumental in guiding it through the ever-evolving terrain of business technology. 
With expertise honed in developing, managing, and supporting enterprise-scale cloud-native applications, Konangi has steered the company towards cutting-edge modernization endeavors and the evolution of sophisticated data platforms.
In a momentous achievement reflecting their ongoing digital prowess, Macy's, under Konangi's aegis, successfully executed a multi-million dollar digital transformation projects and leading data & analytics accelerating the digital transformation of business by enhancing its data capabilities and enabling advanced analytics across various domains for one of the top retailers in America. This accomplishment serves as a testament to Macy's unflagging commitment to innovation, and positions them as pioneers in a world progressively shaped by digital norms.
Central to Macy's remarkable journey has been a staunch commitment to fostering a diverse and talented brigade of 120 members. This investment in creating an inclusive environment has been instrumental in unlocking a spectrum of skills and perspectives, propelling the company's continuous progression.
Macy's technology diplomacy extends to their active role in open source initiatives, including contributions to Apache tools, further embedding them in the broader tech ecosystem. This participation does more than fortify Macy's standing in the industry—it cultivates the tech community at large, encouraging the unimpeded flow of knowledge and expertise.
Konangi's sphere of influence transcends the corridors of Macy's. As a distinguished member on judging panels for awards such as CODiE, Stevie, Globee, and SASE (Society of Asian Scientists and Engineers), and a trustee for numerous non-profit organizations, his multifaceted roles reflect Macy's ethos of corporate citizenship. These engagements epitomize Macy''s dedication to community engagement, further underscoring why they are the deserving recipients of the 2023 Global Recognition Award.