Ashish Gupta of Reckitt Benckiser Celebrates Esteemed 2023 Global Recognition Award™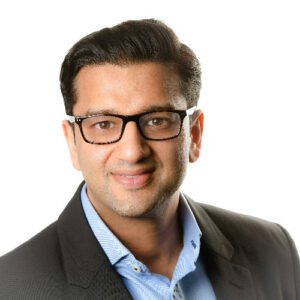 Reckitt Benckiser has been awarded a 2023 Global Recognition Awards in recognition of the company's exceptional performance and leadership in the marketplace. The organization's steadfast commitment to delivering innovative and sustainable solutions has distinguished it as an industry leader, and it is our pleasure to celebrate these accomplishments.
Reckitt Benckiser's focus on driving growth and profitability while transforming businesses has undoubtedly played a pivotal role in its success. The company's CFO, Ashish Gupta, possesses over 20 years of global experience leading various finance roles in diverse geographies and industries. His strategic vision and unwavering focus on sustainable earnings have been instrumental in turning around businesses, creating better predictability and forecasting models, and investing in brand equity for a stronger and more stable portfolio.
Mr. Gupta's leadership extends beyond the CFO role, as he has gained valuable experience in 12 roles across six international locations, such as Area CFO, Area Controllership, Global Supply Finance Director, and Transformation/Strategy positions. By constantly pushing the boundaries of best practices and embracing advanced technology, Ashish Gupta and his team have consistently delivered outstanding results in the face of complex challenges.
Reckitt Benckiser's incredible success extends to its diverse and innovative product portfolio, featuring some of the world's most popular and trusted brands like Lysol, Finish, Airwick, and Resolve. As a FTSE 20 company, Reckitt Benckiser proudly takes its position among the largest and most influential companies in the United Kingdom.
Underlying the organization's impressive product line is a deep-rooted commitment to improving the hygiene, health, and nutrition of people across the globe. By leveraging strategic partnerships with leading firms such as Unilever, Clorox, P&G, and SC Johnson, Reckitt Benckiser has been able to consistently deliver best-in-class solutions that empower individuals to lead better lives.
In the United States, Reckitt has been honored as a top employer in 2023, and its brand Lysol has been ranked among the Top 10 most trusted brands. These achievements stand as testament to the company's relentless pursuit of excellence and dedication to making the world a cleaner, healthier place for all.
In conclusion, Reckitt Benckiser's drive for innovation, commitment to excellence, and strong leadership spearheaded by Ashish Gupta have collectively contributed to the company's well-deserved 2023 Global Recognition Award. We commend and congratulate the entire Reckitt Benckiser team for their inspiring work and unwavering pursuit of a cleaner, healthier world.